Mudslide S'mores Hot Chocolate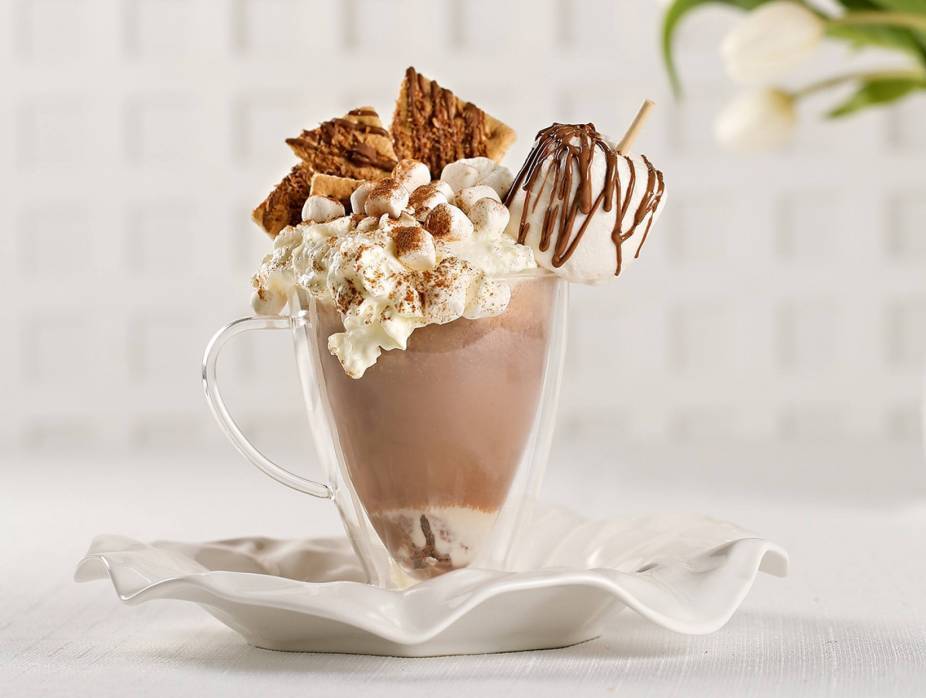 Recipe By M.&Y.


SERVES: 4
Prepare the Mudslide S'mores Hot Chocolate
In a medium saucepan (or microwave-safe bowl in 20 second increments), heat the milk, chocolate, marshmallows, sugar, and cocoa until melted and combined.
Remove from heat, add the cream cheese, and beat with a hand mixer until smooth.
Prepare the Topping
Drizzle melted chocolate over graham crackers and sprinkle with nut crunch.
To Serve
Begin by adding a scoop of ice cream to your glass, and pour the hot chocolate mixture over it.
Top with mini marshmallows, graham crackers, whip cream, and dust with cinnamon.