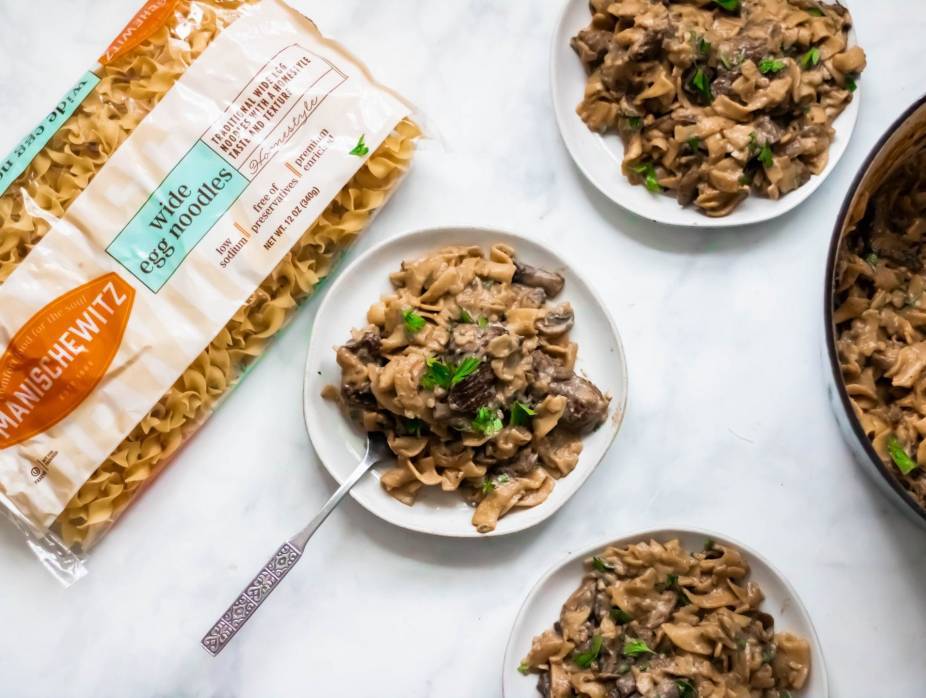 1 large

yellow onion, sliced into half moons

1 (8-ounce) pack

button mushrooms

1 teaspoon

fresh thyme leaves

1/2 cup

sherry cooking wine

2 tablespoons

extra-virgin olive oil, divided
Preheat oven to 350 degrees Fahrenheit.
Heat a Dutch oven or oven-proof pot/pan on stove over medium high heat.
Pat meat dry and season with salt and pepper.
Add one tablespoon olive oil to pan and sear meat for two to three minutes on all sides until beautiful color forms. Remove meat from pan and set aside.
Add one tablespoon olive oil to pan and add your onions. Season with salt and pepper. Sauté for about five to 10 minutes until onions soften. Try to scrape up the flavor from the bottom of the pan as you sauté.
Add minced garlic and thyme and mix well, let sit for about one minute until fragrant.
Add mushrooms, and sauté for about two minutes until they begin to soften.
Add sherry and scrape up everything from the bottom of the pan to really infuse the flavors.
Bake covered for 30 minutes.
Add broth and egg noodles, bake covered for another 20 to 30 minutes, until noodles are just about fully cooked.
Stir in sour cream until everything is creamy. Bake uncovered for 10 minutes.
Serve hot and enjoy!